Description
We love combining dark humour, quirky characters and charming art to create worlds that you can get lost in. We made Yaga, a slavic folktale RPG. We are now working on Monster Therapy.
History
Early history
Breadcrumbs is the project of a team of game developers who spent some years working on mobile games and found that they wanted to create a more meaningful gaming experience. Ideas were thrown around, heads were banged on walls, pencil heads were chewed and ultimately we decided to mix our love for roguelikes with our love for narrative and choice based games.
Yaga
The first game we made as Breadcrumbs was Yaga, a game that packages skill-based combat system with roguelike principles, and wrap it all up in a narrative layer that explores the Slavic culture and oral storytelling. We partnered up with Versus Evil to release the game on consoles and mobile, followed a year later by a release on Steam. We continued developing content for the game, concluding with the Roots of Evil, a big chunk of additional storytelling, quests and characters.
Now
We are currently working on new games. We're actively developing "Monster Therapy", a game about a group of monsters supporting each other while dealing with mental issues. Besides that, we're filling any time gaps that come up while working on "Monster Therapy" with bouncing ideas and prototyping mechanics for another game filled with witches and charms.
Projects
Videos
Yaga - The Roleplaying Folktale — YouTube
Logo & Icon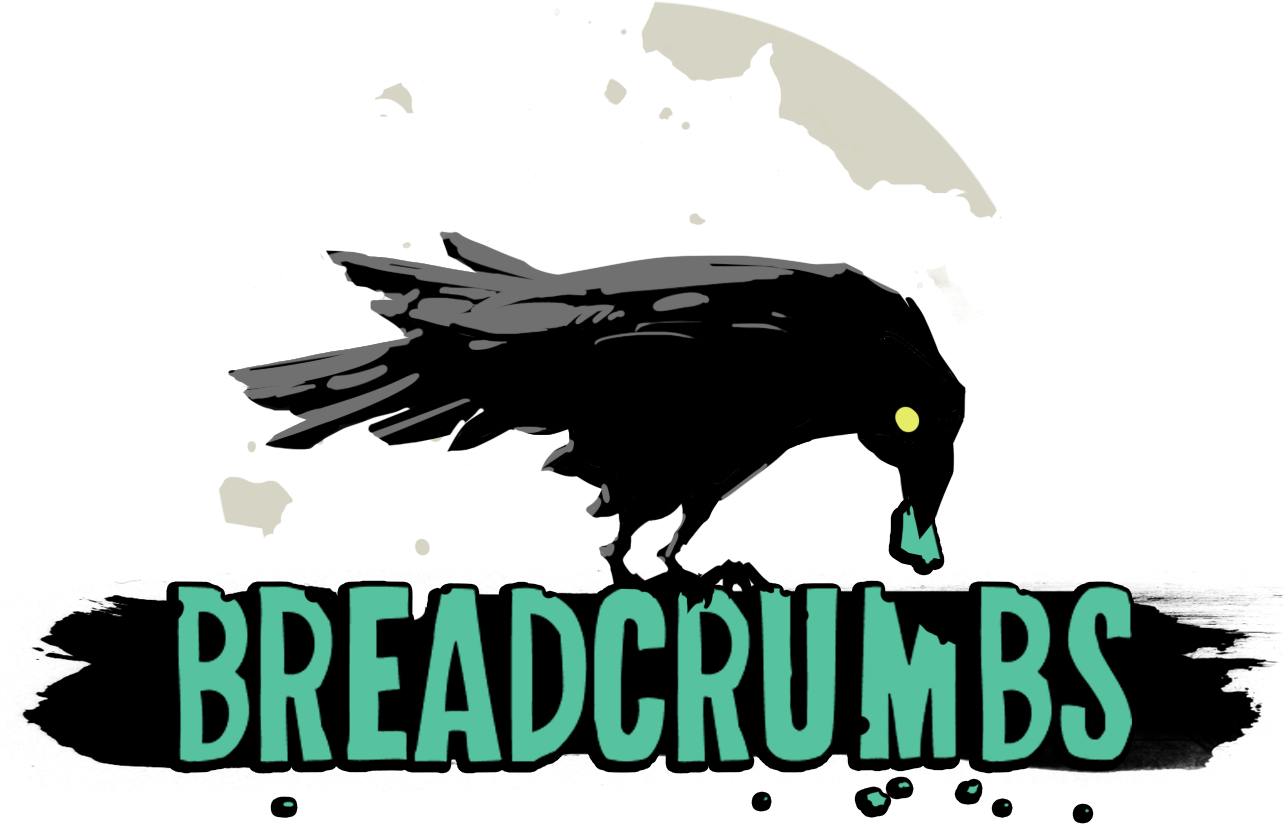 Team & Collaborator
The Team

Flaviu Haitonic, Horatiu Istrate, Alexandru Munteanu, Bogdan Tanasoiu, Geanina Todea, Flaviu Vescan, Catalin Zima-Zegreanu

Former Team Members

Ines Martins, Razvan Zapca, Ana Benta
Contact
Inquiries

Twitter

Discord

Web